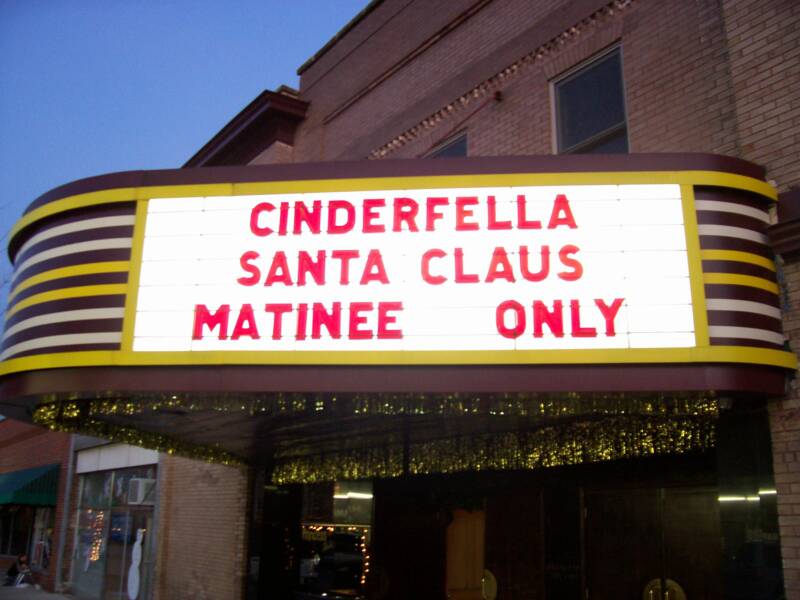 At one time Bloomington, Illinois, was where many of the leading circus performers of the time wintered. Born in 1922, Kenneth Gordon Murray, son of an Irish undertaker,spent much of his boyhood in the company of those circus artists.
By the late 1930s, Murray was using his circus friend's connections to aid a casting director to hire little people to play Munchkins in the 1939 MGM classic, The Wizard of Oz. In 1949, Ken settled in Hollywood, where Cecil B. DeMille himself hired Murray to help promote his circus epic, The Greatest Show on Earth.
Murray moved to Miami, where Ken launched K. Gordon Murray Productions, making several deals with such top pioneers in exploitation filmmaking as Kroger Babb.
From the late 1950's through the mid 1970's, Murray released at least 66 films, primarily in three genres:
– Murray released some 30 horror films from Mexico.
– Murray released over 20 fairy tale films to a matinee audience,
– Murray released about a dozen exploitation films, risque adult dramas designed both for drive-ins and adults-only grindhouses.
Murray began his film career by releasing several "adults only" exploitation pictures in the 1950's. In 1959 he signed an agreement to purchase eight fantasy films from Mexico. Murray secured his future: soon, he would be known as "The King of the Kiddie Matinee".
The first Mexican film Murray chose to release in North America was the bizarre and often unwatchable Mexican Christmas fable, SANTA CLAUS.
A singular cross between an acid trip and Captain Kangaroo , SANTA CLAUS is one of the most unique of the genre. Made more accessible and even more twisted by the US dubbing, the film was an immediate hit when released in 1960.
In addition to SANTA CLAUS' cachet, Murray & Company came up with a new concept in the marketing of children's films. Combined with heavy TV advertising, paid for entirely by the producer, SANTA CLAUS, and his other children's films, were placed in theatres on a strictly weekends-only, matinees-only basis.
Up until this time, even giant Disney leased their product to theatres for all show dates, both weekend and weekday, both matinee and evening. This policy by Murray in regards to new film releases was embraced by the theatre owners creating the uniquely 1960's phenomenon known as "the Kiddie Matinee".
The period between 1960 and 1965 Murray dominated"King of the Kiddie Matinee. Cinematic opus's such as LITTLE RED RIDING HOOD, PUSS 'N BOOTS and RUMPELSTILTSKIN enjoyed huge box office, and Murray's shrewd reissuing of SANTA CLAUS also did well. .
Building on the legacy of SANTA CLAUS, Murray quickly shot three original featurettes with that jolly old elf, and released them to theatres as part of a double feature package with another of his fairy tale films.
In order to assist the connection between these on the cheapo productions and the comparatively lavish imported fairy tales, Murray had duplicated the costumes of two beloved characters from the Mexican fairy tales: Stinky the Skunk and the Ferocious Wolf.
Murray made the costumes available to some of the larger urban theatre chains, for "personal appearances", as part of a promotional package that Murray guaranteed would offer the highest attendance possible!
With the coming of the 70's, pop culture was changing rapidly, and the days of the Kiddie Matinee were coming to a close. However, in the very early 1970's, the big movie studios and major exhibitors got together and came up with a contractual clause stating if an exhibitor won a bid on a picture, it had to play on weekends as well as during regular weekday playdates.
This killed the Kiddie Matinee with one stroke of the pen.A conspiracy by majors" to push the small-time producer/distributor out of the picture. It killed the kiddie matinee, which was on life support in the mid-to-late 1970's, and was virtually extinct by 1980.
The major studios had bullied their way into Murray's virtually self-created market niche, and stolen much of his successful campaign strategy as well, and then squeezed him out of the picture. More then anything, this stands as a testament to Murray's success and influence in a most fickle and ruthless industry.
In all, Murray would release over 60 movies in only 15 years. Towards the end of his life, Murray had a run in with the Internal Revenue Service, which seized his films and took them out of circulation. But on December 30, 1979, before he could take the IRS to court to reclaim his movies, K. Gordon Murray suffered a fatal heart attack. He was 57.